A friendly space to explore your spirituality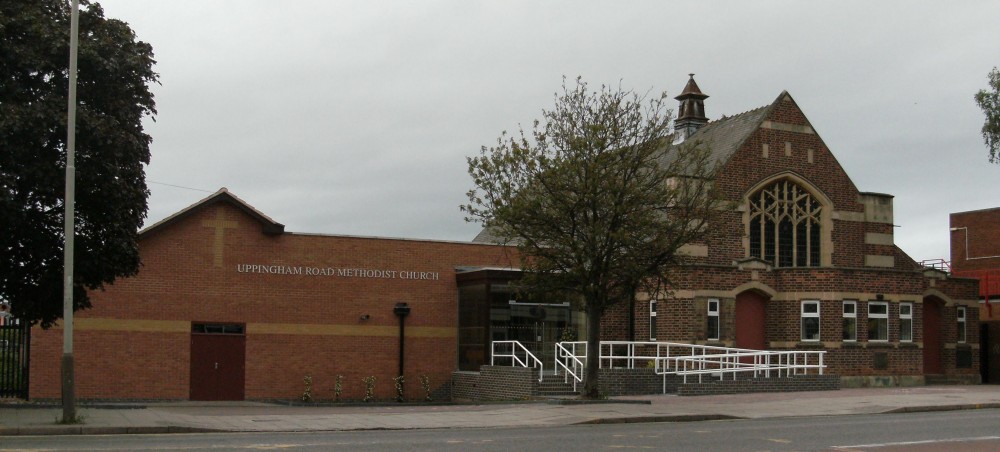 178 Uppingham Road, Leicester, LE5 0QG
Minister: Rev Saidu Kanu
---
Latest News
All worship sessions and regular church activities at Uppingham Road Methodist Church are suspended until further notice.
Click here for resources and information to use at this time until we are able to meet up.
---
There are now some photos on this website from some of the recent activities at our church - these photos can be found on the below links:
Junior Church Nativity
Christmas Tree Festival
The Cast-Offs Production - Cut And Dried
---
The Fundraising Fashion Show and Shopping Event on Saturday 8th June 2019 was a great success and some photos from the afternoon can be found on this link: Fashion Show
---
On Sunday 31st March 2019 we held a fundraising evening of Songs In Praise, some photos from the evening can be found on the below link:
Songs In Praise
---
Photos from our Christmas Tree Festival can be found on the following link:
and photos of the Cast-Off's latest performance can be found on this link:
---
Uppingham Road Methodist Church, together with Mayflower and Wesley Hall Methodist Churches, held a Karaoke Evening on Saturday 7th July. Photos from the Karaoke Evening can be found by clicking on this link.
---
We now have a monthly contribution from our minister, Saidu, on this website on the following link:
A Word From Our Minister
---
Our fundraising team organised a sale of cakes and books on 20th and 21st April 2018 which raised £219 for church funds
---
On Easter Sunday, 1st April 2018, our congregation brought flowers to decorate the cross and our minister, Saidu, led a service including Holy Communion, some photos are below
---
Regular Church Activities
| | |
| --- | --- |
| Sunday | |
| 10:45am | Morning Service with Junior Church |
| | |
| Monday | |
| 2pm | Vitality - An exercise group for the more mature |
| | |
| Wednesday | |
| 7pm | Reflection - A ladies' group meeting on the 2nd Wednesday of the month |
| | |
| Thursday | |
| 9-11am | Playgroup - For toddlers and their parents |
| | |
| Friday | |
| 10am-noon | Coffee Morning - Open every Friday for coffee, tea and a chat |
| 7:30pm | Bible Study - First Friday of each month |
| | |
| Saturday | |
| 10am-noon | Coffee Morning - Rest your feet and join friends for tea, coffee & biscuits |
---