A friendly space to explore your spirituality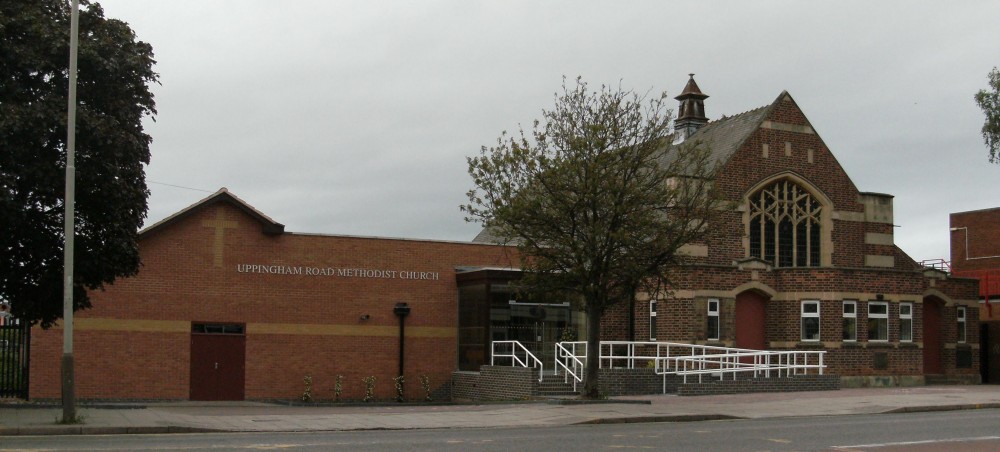 178 Uppingham Road, Leicester, LE5 0QG
Minister: Rev Saidu Kanu
---
Latest News
All worship sessions and regular church activities at Uppingham Road Methodist Church are suspended until further notice.
Happy Easter
I hope you have been able to enjoy and celebrate Easter even though we have not been able to meet together - the young people in our church have been busy with Easter activites which they want to share with you:
---
There are now some photos on this website from some of the recent activities at our church - these photos can be found on the below links:
Junior Church Nativity
Christmas Tree Festival
The Cast-Offs Production - Cut And Dried
---
The Fundraising Fashion Show and Shopping Event on Saturday 8th June 2019 was a great success and some photos from the afternoon can be found on this link: Fashion Show
---
On Sunday 31st March 2019 we held a fundraising evening of Songs In Praise, some photos from the evening can be found on the below link:
Songs In Praise
---
Photos from our Christmas Tree Festival can be found on the following link:
and photos of the Cast-Off's latest performance can be found on this link:
---
Uppingham Road Methodist Church, together with Mayflower and Wesley Hall Methodist Churches, held a Karaoke Evening on Saturday 7th July. Photos from the Karaoke Evening can be found by clicking on this link.
---
We now have a monthly contribution from our minister, Saidu, on this website on the following link:
A Word From Our Minister
---
Our fundraising team organised a sale of cakes and books on 20th and 21st April 2018 which raised £219 for church funds
---
On Easter Sunday, 1st April 2018, our congregation brought flowers to decorate the cross and our minister, Saidu, led a service including Holy Communion, some photos are below
---
Regular Church Activities
| | |
| --- | --- |
| Sunday | |
| 10:45am | Morning Service with Junior Church |
| | |
| Monday | |
| 2pm | Vitality - An exercise group for the more mature |
| | |
| Wednesday | |
| 7pm | Reflection - A ladies' group meeting on the 2nd Wednesday of the month |
| | |
| Thursday | |
| 9-11am | Playgroup - For toddlers and their parents |
| | |
| Friday | |
| 10am-noon | Coffee Morning - Open every Friday for coffee, tea and a chat |
| 7:30pm | Bible Study - First Friday of each month |
| | |
| Saturday | |
| 10am-noon | Coffee Morning - Rest your feet and join friends for tea, coffee & biscuits |
---