A friendly space to explore your spirituality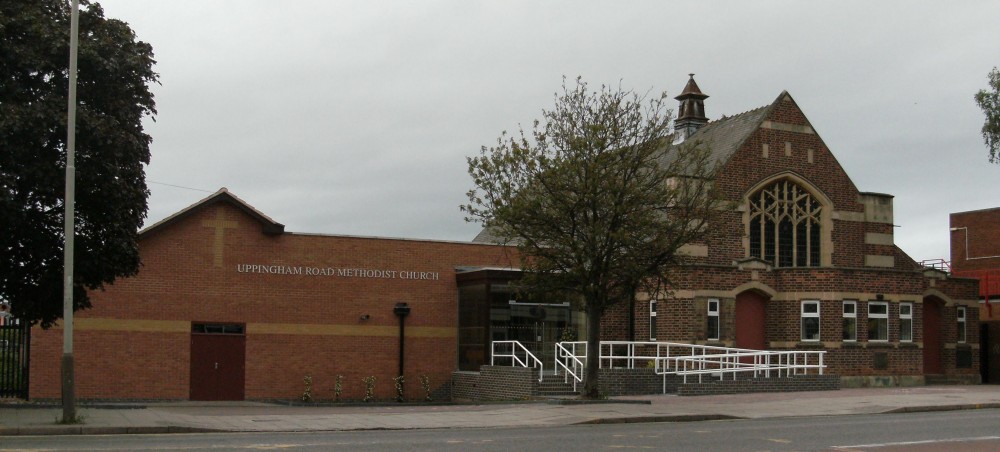 178 Uppingham Road, Leicester, LE5 0QG
Minister: Rev Saidu Kanu
---
Latest News
Due to the national lockdown our church building is now closed again
(and services are continuing on zoom).
When we are able to start having services in the church building again it's important to remember that things will be different.
For anyone attending the church please follow all instructions and the measures put in place to protect yourself and others. Things are changing and updating all the time, so please make sure you are up to date with the latest government guidance, and if you do have any symptoms of coronavirus at all then do not attend the church (and stay at home and get a test).
Click here for the latest official guidance from The Methodist Church
---
Happy Easter
I hope you have been able to enjoy and celebrate Easter even though we have not been able to meet together - the young people in our church have been busy with Easter activites which they want to share with you:
---
There are now some photos on this website from some of the recent activities at our church - these photos can be found on the below links:
Junior Church Nativity
Christmas Tree Festival
The Cast-Offs Production - Cut And Dried
---
The Fundraising Fashion Show and Shopping Event on Saturday 8th June 2019 was a great success and some photos from the afternoon can be found on this link: Fashion Show
---
On Sunday 31st March 2019 we held a fundraising evening of Songs In Praise, some photos from the evening can be found on the below link:
Songs In Praise
---
Photos from our Christmas Tree Festival can be found on the following link:
and photos of the Cast-Off's latest performance can be found on this link:
---
Uppingham Road Methodist Church, together with Mayflower and Wesley Hall Methodist Churches, held a Karaoke Evening on Saturday 7th July. Photos from the Karaoke Evening can be found by clicking on this link.
---
We now have a monthly contribution from our minister, Saidu, on this website on the following link:
A Word From Our Minister
---
Our fundraising team organised a sale of cakes and books on 20th and 21st April 2018 which raised £219 for church funds
---
On Easter Sunday, 1st April 2018, our congregation brought flowers to decorate the cross and our minister, Saidu, led a service including Holy Communion, some photos are below
---
Regular Church Activities
| | |
| --- | --- |
| Sunday | |
| 10:45am | Morning Service with Junior Church |
| | |
| Monday | |
| 2pm | Vitality - An exercise group for the more mature |
| | |
| Wednesday | |
| 7pm | Reflection - A ladies' group meeting on the 2nd Wednesday of the month |
| | |
| Thursday | |
| 9-11am | Playgroup - For toddlers and their parents |
| | |
| Friday | |
| 10am-noon | Coffee Morning - Open every Friday for coffee, tea and a chat |
| 7:30pm | Bible Study - First Friday of each month |
| | |
| Saturday | |
| 10am-noon | Coffee Morning - Rest your feet and join friends for tea, coffee & biscuits |
---